NEW CHILD SAFETY STANDARDS
The new Child Safe Standards outlined in Ministerial Order 1359 come into effect on 1 July 2022, in all Victorian schools. Schools will transition from the current seven Standards to the new 11 Standards, and Ministerial Order 870 will no longer apply. The new Standards have been updated from 7 to 11 Standards and include new requirements such as:
involving families and communities in organisations' efforts to keep children and young people safe
a greater focus on safety for Aboriginal children and young people
managing the risk of child abuse in online environments.
Please click onto the link below to view the 11 Child Safe Standards.
SAFETY OF CHILDREN AND ALL VULNERABLE PEOPLE
We hold the care, safety, and wellbeing of children and all vulnerable people as a central fundamental responsibility for our community. The Holy Eucharist Commitment to Child Safety and Reporting Process are on display in the Administration foyer of the School and School Policies are available on the website at https://www.hestalbanssth.catholic.edu.au/enrolment-information/school-policy-documents/
Holy Eucharist School's Commitment Statement
Holy Eucharist School's Commitment Statement: Vietnamese
Holy Eucharist School's Commitment Statement: Burmese
Holy Eucharist Primary School is a Safe School
Holy Eucharist Primary School is a Safe School: Vietnamese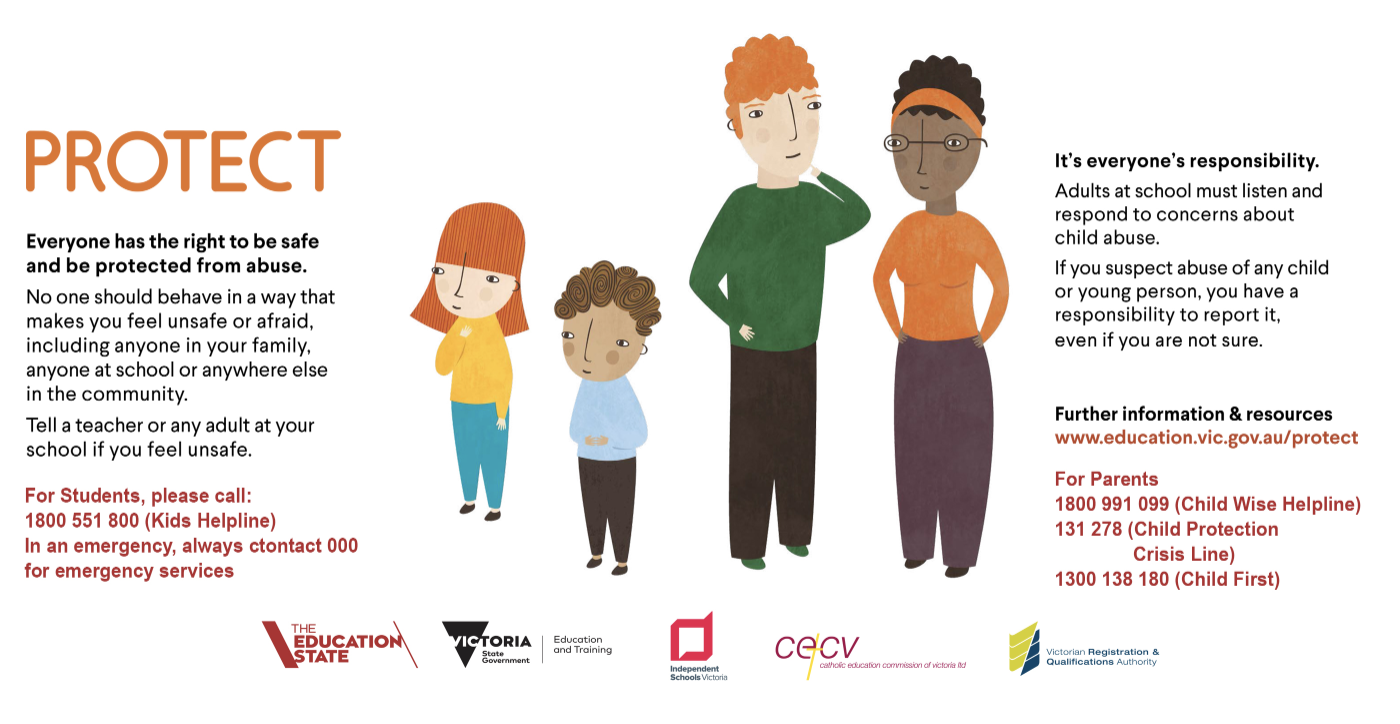 People Who Can Assist and Support you in Reporting an Allegation Related to Child Abuse
Responding to Incidents, Disclosure and Suspicions of Child Abuse
Responding to Student Sexual Offending
Who can Report Child Abuse and Neglect